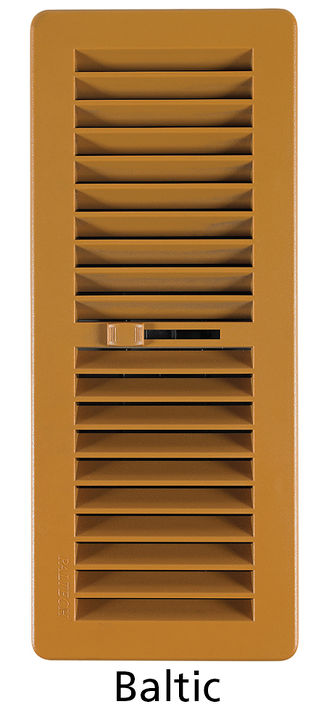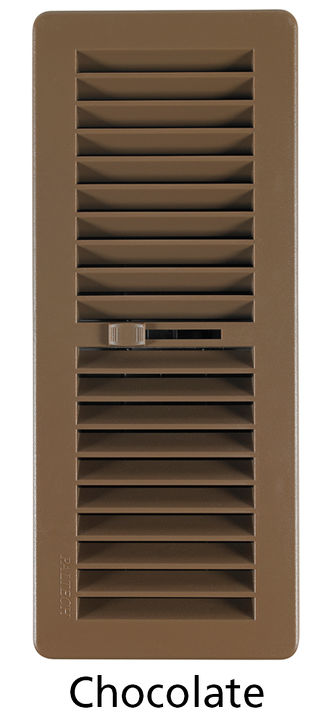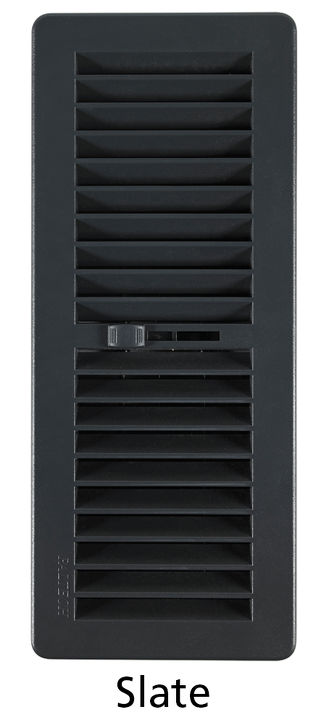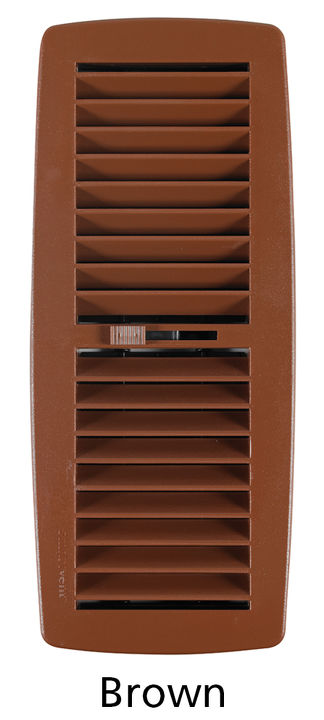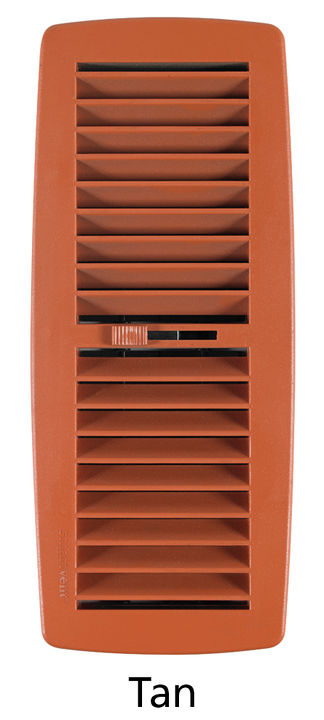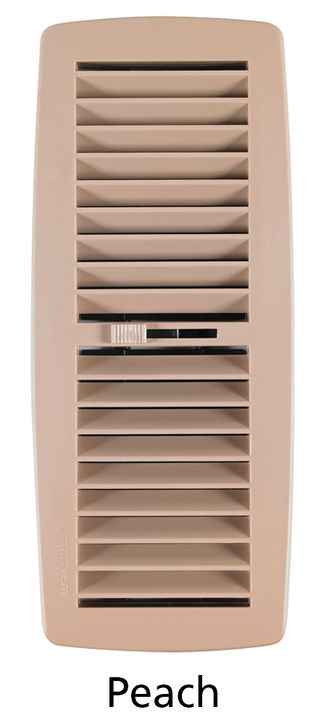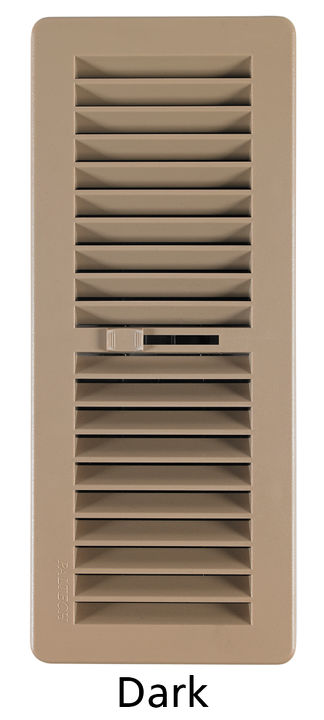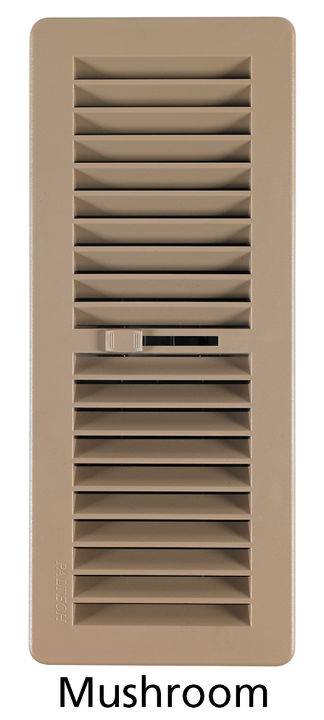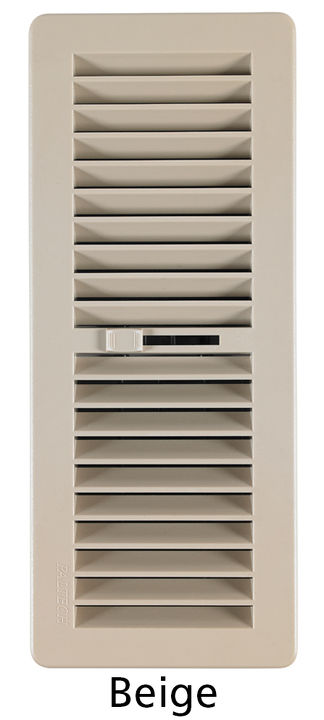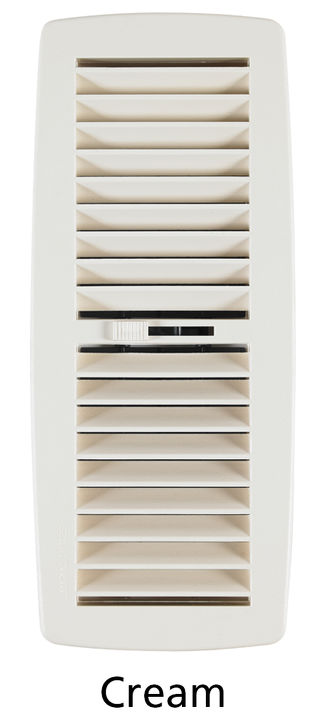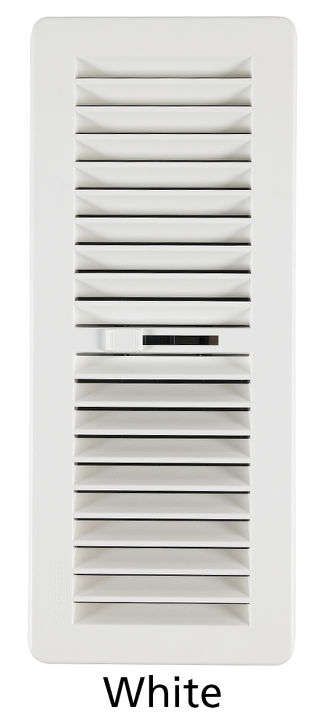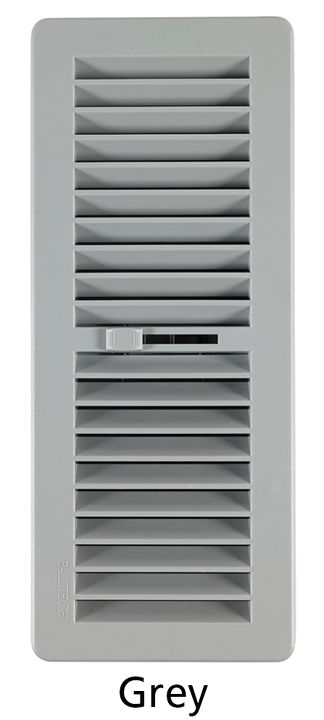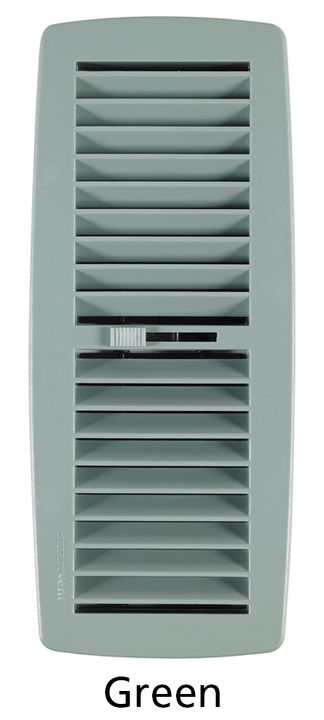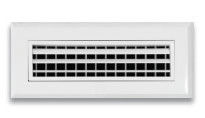 Paltech Floor and Wall Vents
Our floor and wall vents are impact proof plastic and won't rust, chip, bend or fade. All have directional controls to shift air flows. Floor vents are available in a wide range of colours and styles to match any decor, as shown above.Floor vents are generally installed below windows to reduce condensation, create an air curtain to stop cold air coming in, and also to draw air across the room. It is not ideal to install them under low furniture as this will reduce air flow. Floor Vent External Dimensions:
340mm L x 140mm W (approx).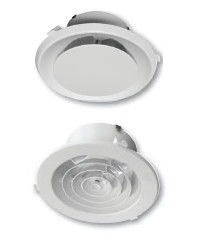 Paltech Downjets (Ceiling Diffusers)
Designed to jet warm air down to the floor, Paltech Downjets ensure even circulation of heat. Their airflow dampers can be shut off when required, to conserve energy. Flush mounted, they blend tastefully with any decor and can be painted.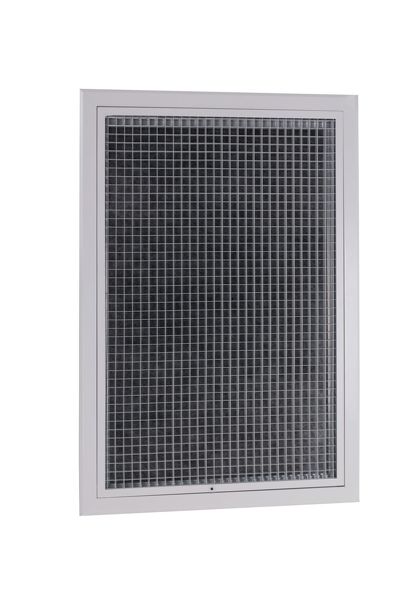 Paltech Return Air Grilles
Aesthetic and easy to clean, Paltech Return Air Grilles are rust and scratch resistant. They can be fitted with a filter pad to remove pollutants. Available in white, they can be painted to match your colour scheme. Optional Polyester Filters are available to be fitted to the inside of Return Air Grilles. Filters reduce air pollutants such as dust and pollen. The filters will improve air quality in the home, help reduce air noise and wear on the heating furnace components.
Multiflex Ducting
High quality ducting consists of metal supported heat reflective foil wrapped in a thermal rated polyester blanket, sleeved in a fire retardant LD.PE polyethylene vapour barrier jacket. Superb R0.6RT thermal rating with an operating temperature between -20°C to +80°C.